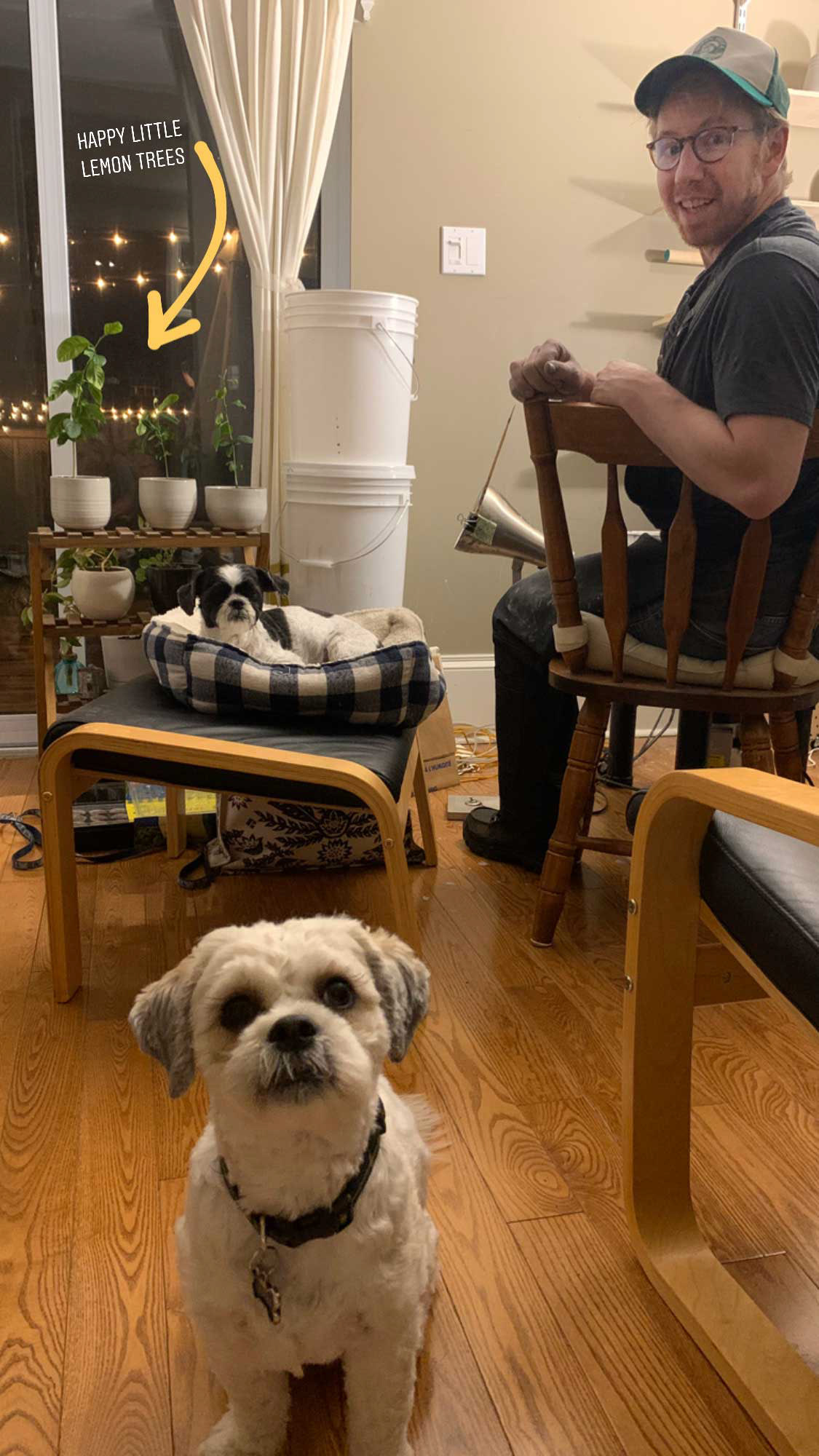 I am a Senior UI/UX designer based in London, Ontario, who loves solving problems with a multidisciplinary approach.
As a graduate of Sheridan College's
Classical Animation
program, as well as Sheridan's
Computer Software Engineering
program, I have been able to combine my love for design, motion, and code to build things that are beautiful, useful and hopefully, delightful.
For the past 8 years I've been working on social and mobile games as well as developing tools and processes to make our pipelines more efficient. 
My free time is spent getting better at whatever my current obsession is, most likely pottery, chess, powerlifting, or another new javascript framework.

Pictured here, with my two dogs, working at the pottery wheel (hopefully making something delightful).